Resources for Parents to Support Their Child
Knowledge is power, and even more so when it comes to your child's learning. If you know exactly where your child's difficulties lie, you can give them the extra practise that will make all the difference!
Parents get access to:
Advice from our experts on how to get the most out of the program, including information on each of the skills. You can then assist your child according to where their weaknesses and strengths lie.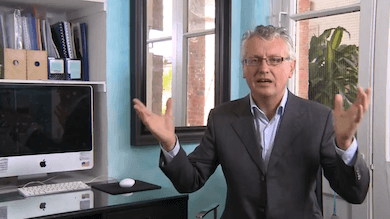 Practical tips on how to use the platform.
A report card showing your child's percentage score for each level and each synthetic phonics skill.
A drill-down showing how your child did for each sub-skill.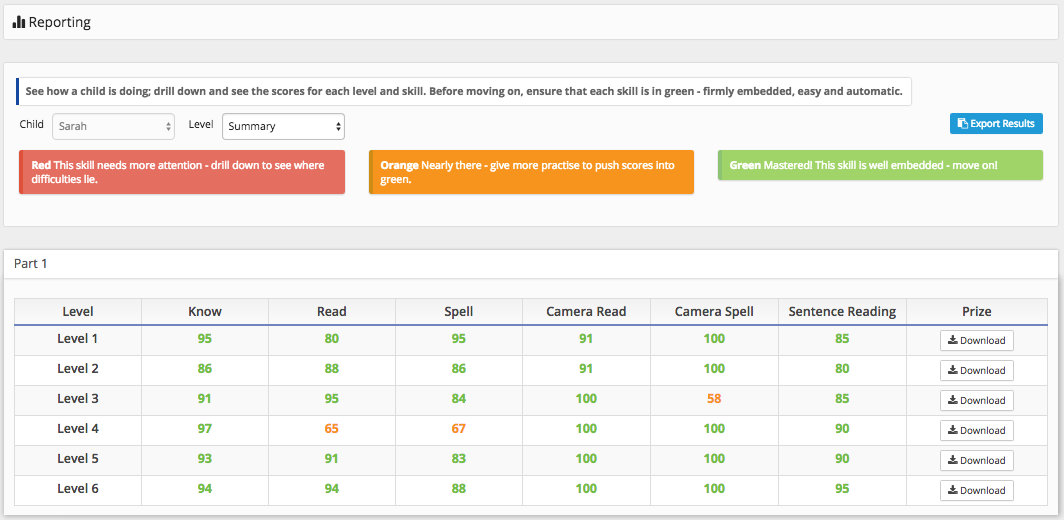 The summary report card.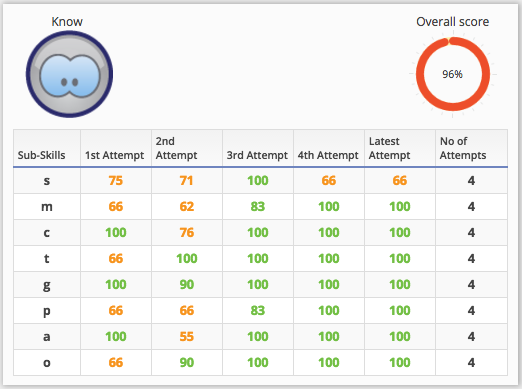 The drill-down.
An application to hear the sounds so that you can correctly practise pronunciation with your child.
---
I really appreciate how step by step the games are in skill development. I also watched some of the teaching tips for parents… they are GREAT!"

Libby Brook, Private Tutor, USA
---