Phonics Hero in Your School
Our mission is to grow reading and spelling superheroes with the power of phonics. Our core resources are free for teachers and – when you are ready – our paid add-ons (Child Accounts and Phonics Lessons) will rocket-power your students' reading and spelling!
The Free Resources
As a teacher you have access to our Learning Library of free core resources: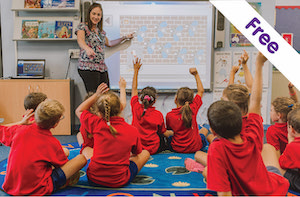 850 Phonics games for whole-class teaching
Play with your whole class on your interactive whiteboard or a computer, our games use the synthetic phonics approach to cover the sounds, reading, spelling, camera/tricky words and sentences.
---
200 Worksheets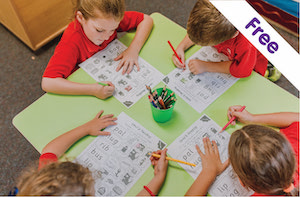 We give you both supported and independent synthetic phonics worksheets to use as a classroom activity or as homework.
I work 1:1 with supported sheets, play the associated game and then the child works on the independent sheets so that I can check their understanding.

Loraine Ledwell, St Clare's School, UK
Learn more about our worksheets.
---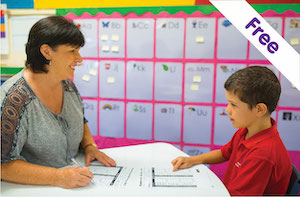 Assessment tools
Both pre- and post-assessments to ensure every child is on target towards successful reading and spelling using synthetic phonics.
The assessments are incredibly thorough. They've saved me hours of pain!

Jonny Hammond, St Anthony's School, Australia
Learn more about our assessment tools.
---
Paid Add-ons
You can trial our add-ons to see how we will rocket-power your phonics lesson, children's results and parental engagement – see the Phonics Hero difference!
Individual Child Accounts for home and school practice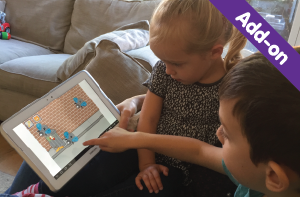 Phonics Hero's 850 games make screen time into learning-to-read-and-spell time. At home or school, on a computer or our app, kids love working at their own pace to complete their superhero phonics adventure. Your students won't notice the extra 39 hours of systematic synthetic phonics practice, but teachers will notice the leap in reading and spelling skills.
My students are thoroughly enjoying the opportunity to play the games at home. I must say that this program is making such a difference with my students.

Hajir Alsalami, Australia
Learn more about Child Accounts.
---
No-Prep Phonics Lessons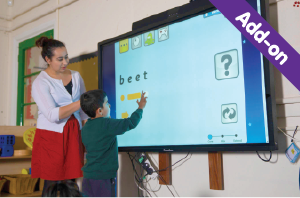 Never prepare for a phonics lesson again! Our interactive Phonics Lessons make preparing for and teaching the sounds, blending, segmenting and tricky words effortless. You'll get:
One year of unlimited access to our comprehensive phonics curriculum
3,700 decodable words with sounds, blending, segmenting and picture support
1,500 nonsense words to check your class's decoding skills
2,400 word and picture-supported sentences to apply children's learning
Tricky words included; explicitly teach them as single words and then in sentences
Everything differentiated so you can effortlessly switch your lesson up or down
The Phonics Lessons make my day so much easier!

Heather Porter-Kay, Australia
Learn more about our no-prep Phonics Lessons.