How to Homeschool With Phonics Hero

You've made the leap and decided to homeschool your child. Congratulations! Now you have the important task of building strong literacy foundations with phonics. Here's what you need to know in order to homeschool with Phonics Hero.
Who This Is for
This article is not for those who just want to support their child's in-school learning at home, but for those who are taking on the role of teacher and teaching their child. If you want to give a little extra support, we recommend you sign up for a 7-day trial of the Phonics Hero games for your child.

Synthetic Phonics
We use systematic, synthetic phonics to help you teach your child how to read and spell. You need to get your head around what makes this different to how you were taught to read (hint: it's much more structured!). Although I made this ten-minute video explaining it with teachers in mind, it's pretty easy to understand and worth the watch:
You should also read my other blog post: The Parents Phonics Presentation You Need which explores 8 key things parents need to know about synthetic phonics.
What You Need
Our Homeschool Phonics Package is designed to show you how to homeschool with Phonics Hero. It gives you all the tools you need for teaching and the resources for your child to practise what they've been taught.

Our Homeschool Phonics Package includes:
1 year's access to the Phonics Lessons
1 year's access to the Phonics Hero games (for 1 child – multiple child options are also available)
All 220 worksheets
All for just US$90*, a saving of US$38!
*Although you will be charged in USD, for ease of reference this price (at time of writing) equates to approximately: US$90 = AU$127 / HK$738 / £74
Buy Now
Where to Start
Set Phonics Hero to play in your preferred accent: English, Australian or American.
To get going, if your child is new to reading and spelling, level 1 is the place to start. If they've already started to learn to read and spell, you can use our Placement Test or do your own mini-assessment. Take a look at our order of sounds. Ask your child to read each of the example words; after there are three errors, stop – this is your starting point in Phonics Hero.
Your Daily Phonics Lesson – Structure
First, ensure you are using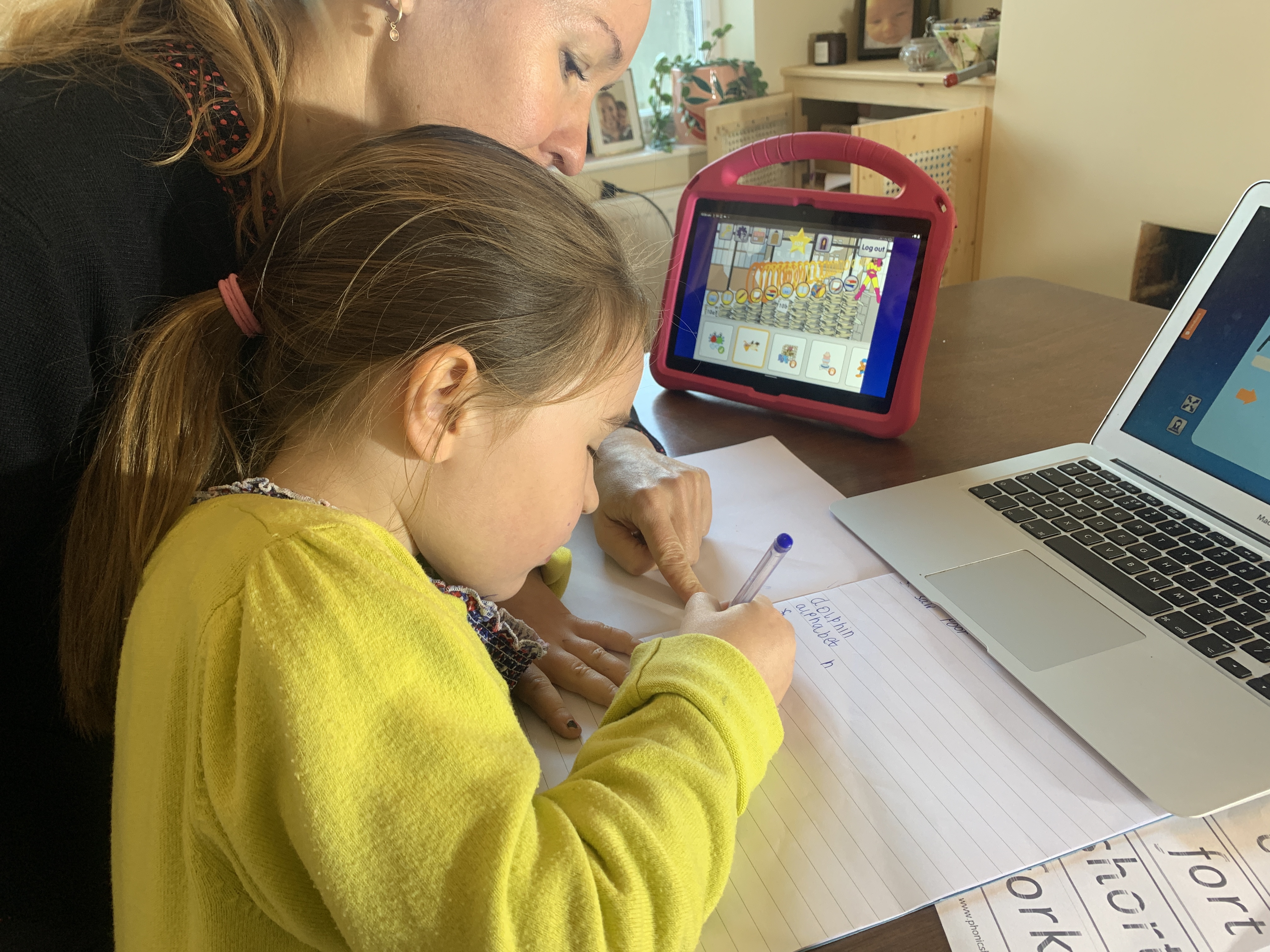 Each morning (when brains are fresh and – for grown-ups – the coffee has kicked in!) spend 15-20 minutes teaching your child, one-to-one. You will want to follow our great Phonics Lesson structure and work through these steps:
Explain what they will be learning
Explain to your child what you are learning, e.g. "We are learning four new sounds and how to read words using them."
Explain what success looks like: "You will be able to read eight new words".
Teaching
Demonstrate the skill, e.g. show your child how to blend a word using the target sounds.
Next, you and your child practise the skill together.
The child then does it independently. Repeat with less and less support from the adult.
Your Daily Phonics Lesson – Content
'But how do I actually teach it?' I hear you cry! Panic not! Phonics Hero has it all sorted with our Phonics Lessons. We've jam-packed our interactive lessons with everything you need to structure and run your phonics lesson. Have a watch as I demonstrate with my daughter:
It's worth spending 30 minutes on some 'teacher training' with our guided tours of the lessons so you understand every button included.
Your end goal is to cover all four phonics skills on each level:
The sounds, e.g. satp
Blending with these sounds, e.g. reading 'pat' and 'sat'
Spelling with these sounds, e.g. spelling 'tap' and 'pat'
Applying learning to reading and writing whole sentences
Only move onto the next skill when your child is achieving around 80% accuracy – otherwise you are throwing them in the phonics deep end!
The Practice That Makes Perfect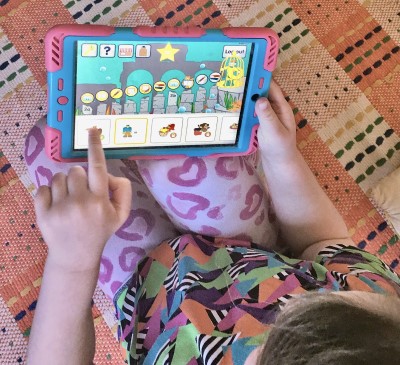 Now it's time to practise, practise, practise what you've taught them. You might do this after your explicit phonics lesson (or later in day if your little one needs a break). Here's how:
Soon It Will All Feel So Easy!
Once you start teaching your child with synthetic phonics you'll find it hard to believe anyone uses any other method – it's so easy. Please feel free to reach out if you have any questions; we are here to help. Good luck!
Author:
Katherine Wood
Katherine is the CEO and co-founder of Phonics Hero. She has worked in phonics for over 15 years, working with hundreds of schools across the globe to support them in their implementation of synthetic phonics.
---