A Boost to Fountas and Pinnell Assessment Results
ER Taylor Elementary School in San Francisco, USA, used Phonics Hero for the 2018-2019 academic year. For those children who used Phonics Hero twice a week, there was a marked improvement to their Fountas and Pinnell results and on all phonics assessments.
Background on the School
75% of the ER Taylor students are from low-income families, with 60% of the students coming from immigrant backgrounds and speaking a language other than English at home. These students receive bilingual instruction, either with the curriculum taught in Cantonese and English or Spanish and English. The remaining 40% of students are in the English-only strand and comprised of two classes.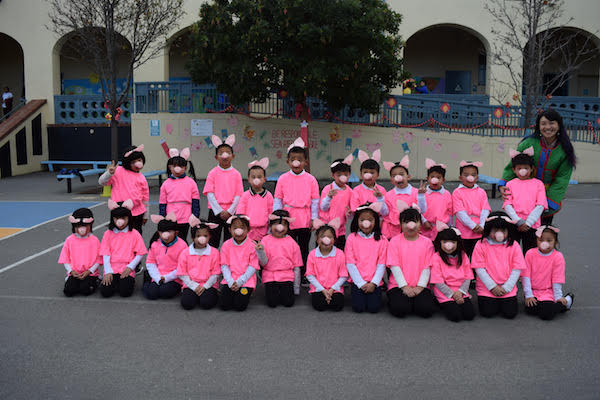 How Phonics Hero was Used
Child Accounts were used with the Chinese bilingual and English-only strand. One class used their accounts twice a week, whilst the other classes used their accounts for only once a week. It was not used at home.
It was so intuitive to use. I didn't give the students any orientation, they self-navigated…The students were given the choice between Starfall and Phonics Hero. Phonics Hero was always the favourite."

Glory Wong, Kindergarten teacher
Fountas and Pinnell Results
What I noticed was the children's improved engagement with wanting to learn to read improved. They weren't scared to tackle new words."

Glory Wong, Kindergarten teacher
There was a marked difference in instructional and independent reading levels between the children who used their accounts once a week, and those who used it twice a week. This was particularly so, with the students who were approaching benchmark standards.
Instructional Reading Level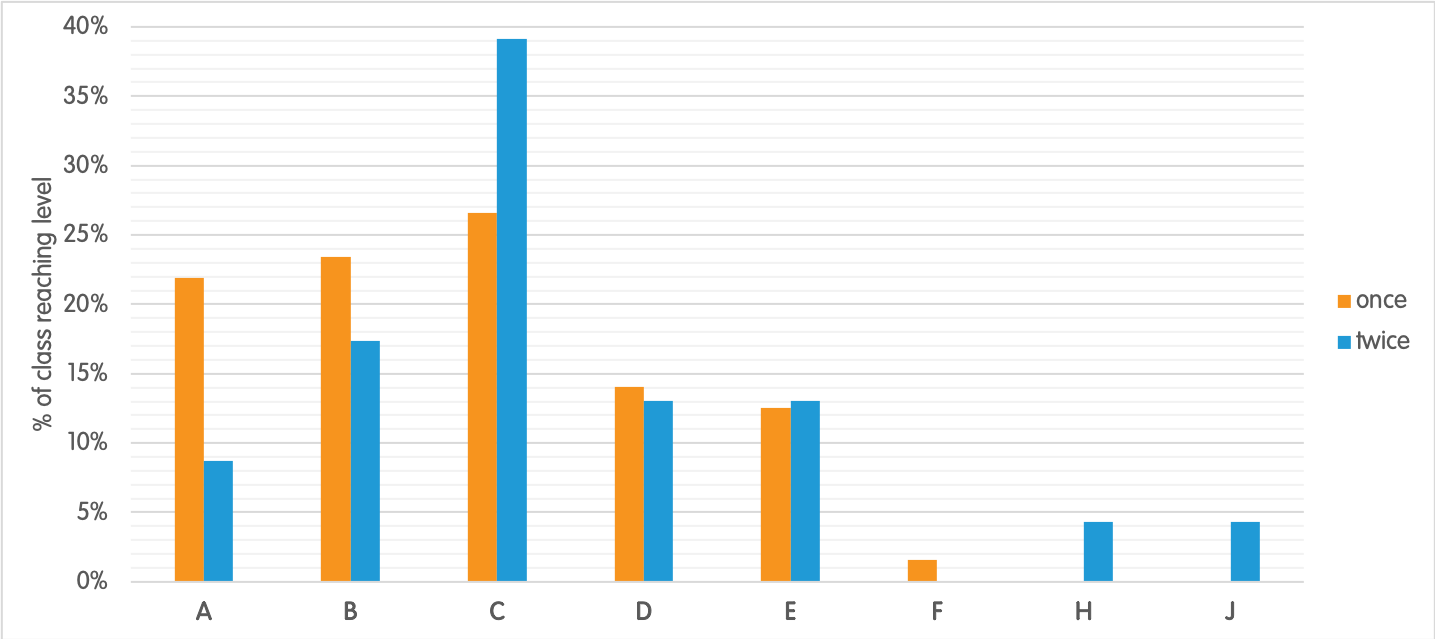 Independent Reading Level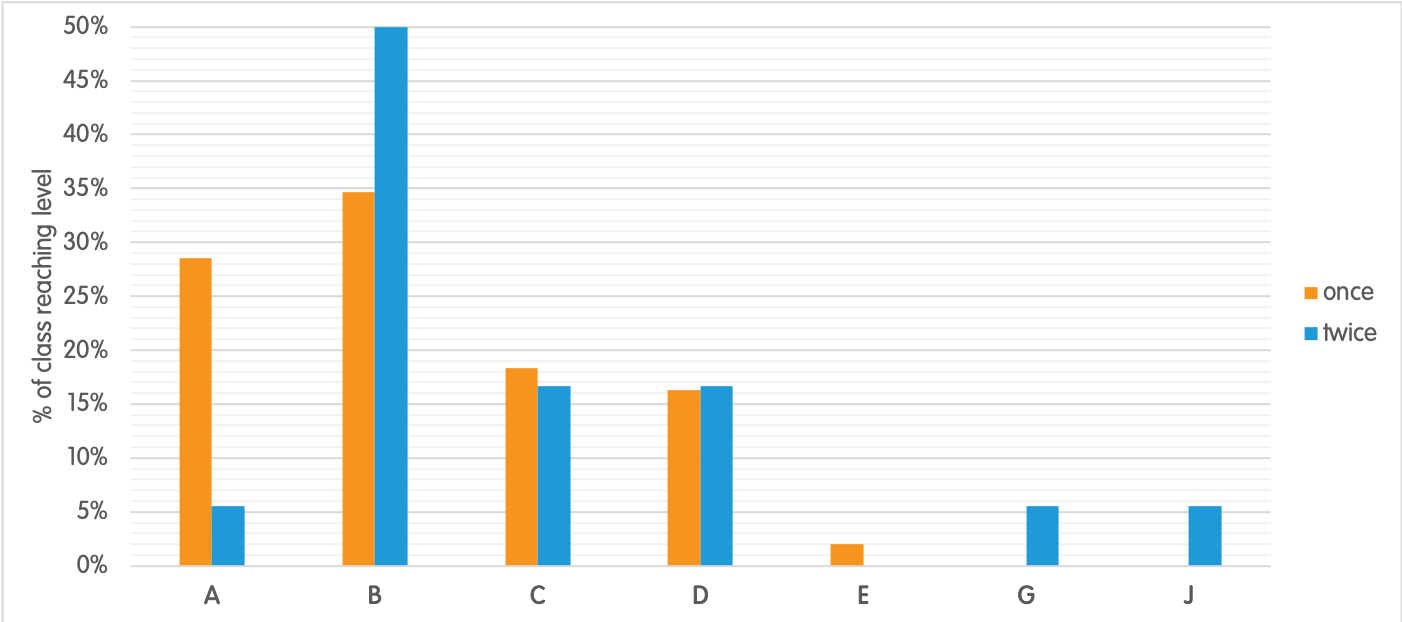 On all phonics measures taken using the Fountas and Pinnell assessments, the twice-a-week group showed an improvement over their once-a-week counterparts.
Phonics Assessment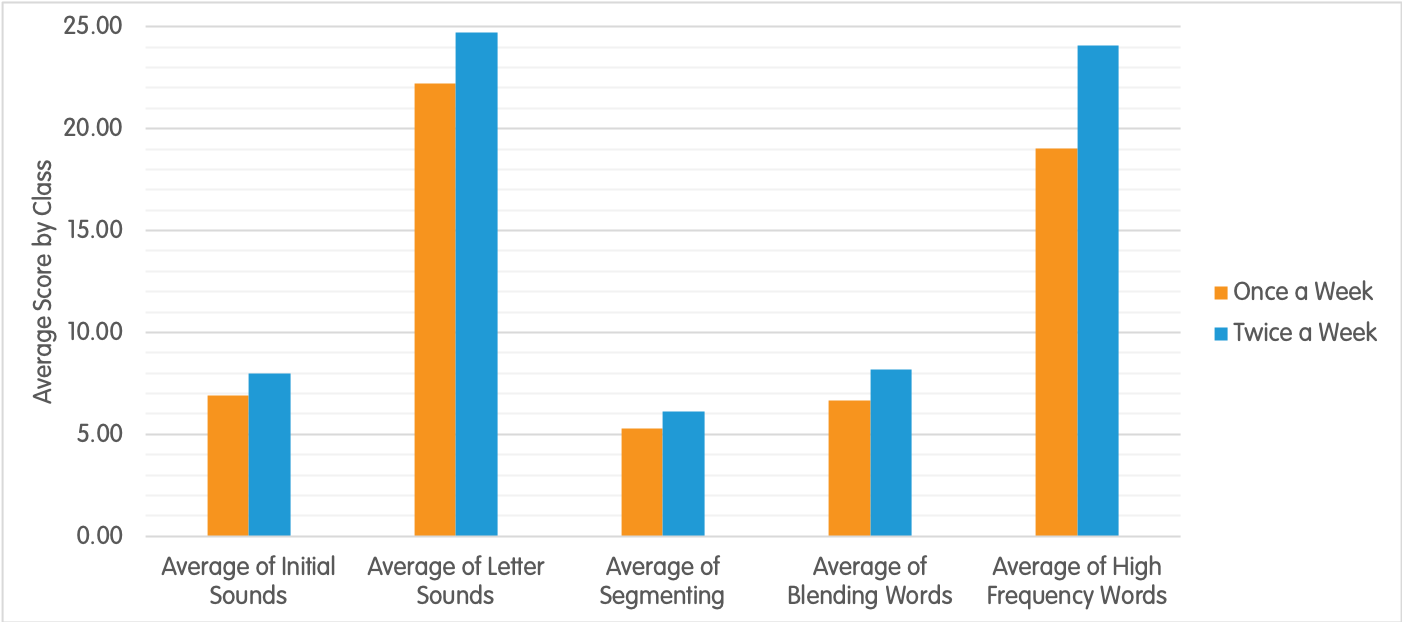 The largest leap was with the knowledge of the high-frequency words; of the 25 high-frequency words Fountas and Pinnell tests, 24 of them are practised in Phonics Hero.
My students not only enjoyed using Phonics Hero independently during tech literacy time, but they also loved to work collaboratively. Students of similar reading abilities would organically gather together and launch a level to work together and solve tricky words side-by-side."

Glory Wong, Kindergarten teacher
The teachers at ER Taylor are looking forward to continuing to use Phonics Hero in 2019-2020 and watching the next group of students blossom.