Phonics Hero Promo Codes, Offers and Coupons
We are currently running the following offers:
Sibling Discount – 50% Off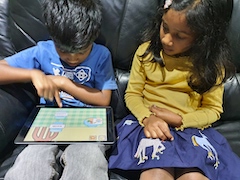 When you have paid full price for your first child, then each additional child is 50% off! To get this discount, create an account and set up all the children you want to add, pay for the first child, then email info@phonicshero.com to request a discounted payment request for the additional child(ren).
---
Homeschool Package – Save 30%

Get 30% off our products, with the Homeschool Package:
1 year access to the Phonics Hero games (for 1 child. Multiple child options are also available)
1 year access to the Phonics Lessons
All 220 worksheets
All for just US$90*, a saving of US$38! Learn more about the Homeschool Package.