Delete a Class
When you want to remove an empty class from your Phonics Hero account (for example, if the class groupings have changed).
Please note: a class must be empty of students before you can delete it. Move all students from the class before trying to delete it. If you would also like to delete the Child Accounts, please get in touch.
Log in > Manage Accounts > Classes & Students
How to:
Tick the box next to the class you would like to delete.



Click the red 'Delete Class' button



A pop-up will appear asking if you would like to delete this class. Click 'Yes'.

Your empty class has been deleted!
Watch the steps in action here: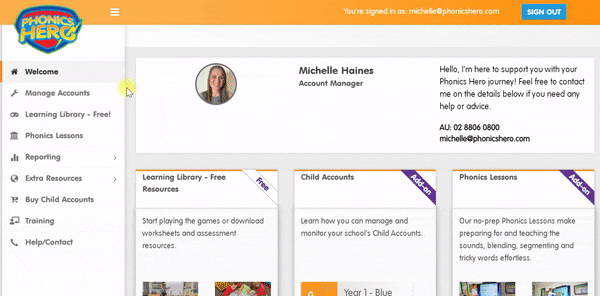 Author:
Phonics Hero
Still need help? Contact us at info@phonicshero.com.