Access Child Accounts Through Your Teacher Account
To save time when children are playing Phonics Hero on computers, you can access your Child Accounts by logging as a teacher and accessing your students' accounts through your own. To do this, you will need to trial or purchase our Child Accounts add-on.
On a Computer
Log in > Welcome Page > Launch Child Accounts
Log in to Phonics Hero on a computer.


On the Welcome page, there is a section in the middle called 'Launch Child Accounts'. Click the blue 'Play Games' for the class or group about to play.



A list of the students will appear. Ask children to find their name in the list and click the blue 'Play' button next to it and their account will open to the correct game.



When the child is finished playing, have them click the back button in the lower left-hand corner of the page.

The welcome page will appear, ready for you to repeat steps 1-4.
Watch the steps:
On an iPad or Android Tablet
To download the app for free, search for "Phonics Hero" in the relevant App/Play Store. Be sure to check our list of compatible devices if using Android tablets.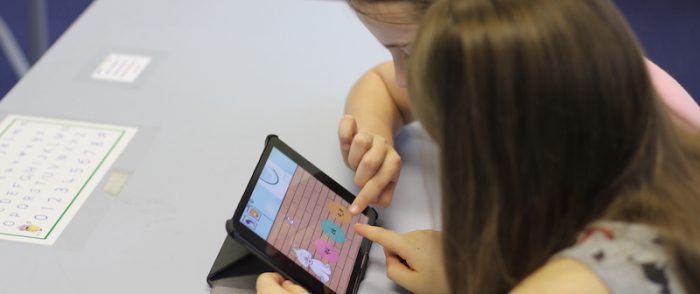 Use your teacher email address and password to log in to the app.



Select the class of students who want to play.



Select the correct student.

See the steps in action:
Author:
Phonics Hero
Still need help? Contact us at info@phonicshero.com.