How the Placement Test Works
As a teacher, you have the option to either start children off on a specific level or let students take the Placement Test:
On a level you specify
Teachers should consider moving children before they distribute the logins for the following instances:
New readers – it's unnecessary to make younger children do a Placement Test as most will need to start at the beginning. Move them to Level 1 – Know – Duck, to start right at the beginning.
You are using your own assessment data to move children up or down. Find the most suitable level and follow these steps.
After a long break – if your students have missed school, stopped playing Phonics Hero for a period of time or had the long summer break, you may want to review their level and make changes accordingly.
On the default Placement Test
If you leave children at the Placement Test, on starting to play the Phonics Hero games each child will be presented with the option to complete our Placement Test or to start at level 1. The Placement Test is designed to find the correct level for those who have already started learning to read.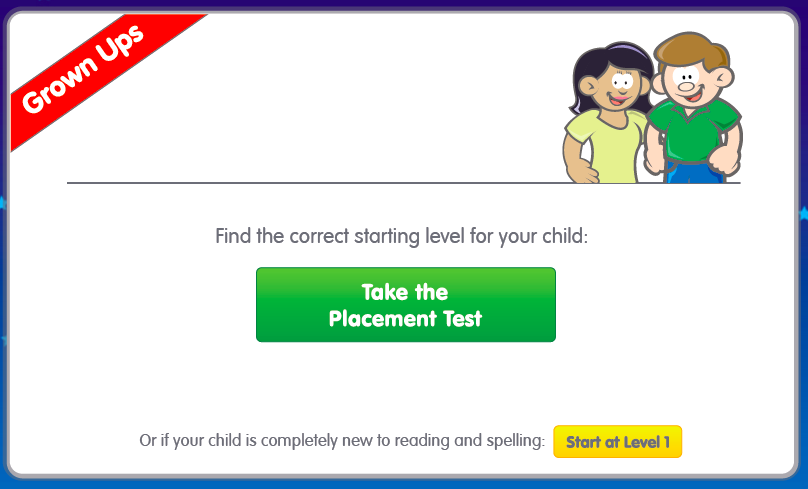 How it Works
Firstly, it's an independent test, which should be done without adult help (parents and/or teachers can help with navigation but not with reading the words).
The child will be taken through a series of activities asking them to read some nonsense words, e.g. 'flet' or 'heg'. Nonsense words are used so that we can ensure the child is truly decoding and not 'remembering' real words they already know. The first set of nonsense words are made up from the sounds in level 1; if they answer correctly they proceed to a set of nonsense words made up from the sounds in level 2 and so on. The test will continue until the child gets 3 wrong and will then place the child at the corresponding level.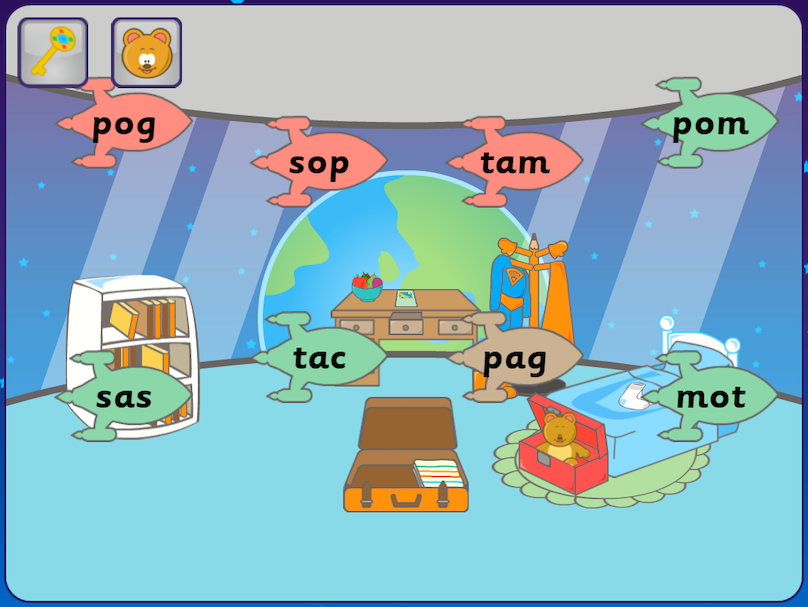 The Placement Test will only take children as far as level 7; testing all 26 levels in one go would be very demanding for children! If level 7 is still too easy, teachers can log in to their account to change the child's level.
How to Access the Placement Test
Log in to the child's Phonics Hero account through the website or app.
Click the blue 'Start' or 'Play Games' button next to the child's name.

In the window that opens, click the green 'Take the Placement Test' button. If the child is completely new to phonics, they can simply start at the beginning by clicking the yellow button.
Author:
Phonics Hero
Still need help? Contact us at info@phonicshero.com.