Using the Keyboard in Spelling Games
In the Phonics Hero spelling games, you'll see that we use a few different types of keyboards.
In Part 1, the keyboard in the spelling games will be shown as in the picture below, where each button corresponds to a single sound.
​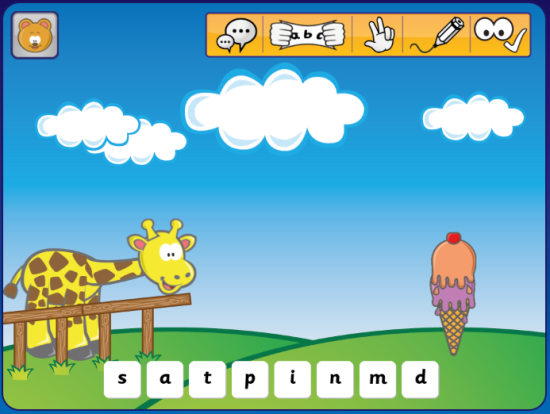 ​
Later on in Part 1, children start to learn digraphs – two letters which represent one sound (such as 'ck') – and digraphs will appear with both letters on their own button, as in the example below.
​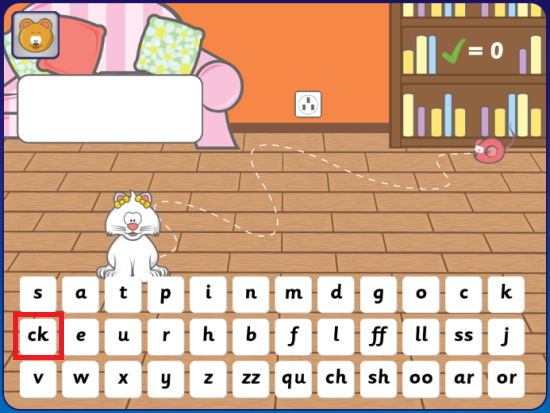 In order for the game to recognise the child's answer as correct, they must use the digraph button (e.g. 'ck') and not the individual letter buttons (e.g. 'c' and 'k'). This is so children recognise the group of letters representing a sound quicker.
In Part 3, the spelling games use the qwerty keyboard, as their knowledge of phonemes, graphemes and the qwerty keyboard is more advanced and they're able to recall the components of digraphs and trigraphs independently.
​
​
Author:
Phonics Hero
Still need help? Contact us at info@phonicshero.com.