Change Your Phonics Lessons Font
Our Phonics Lessons are now available in four different fonts:
Sassoon Primary Infant
NSW Foundation Font
VIC Modern Cursive Print
QLD Beginners Print
When you first access your Phonics Lessons, you will be prompted to choose one of these fonts. You may decide later that you wish to change the font you use in Phonics Lessons. You can do this easily from within your account
Log in > Extra Resources > Phonics Lessons > Settings
To change the font for your Phonics Lessons:
Log in to your account.


In the menu on the left under 'Extra Resources', click 'Phonics Lessons'.



Click the blue 'Launch Your Lesson' button.



When the Phonics Lessons page has loaded, click the 'Settings' button in the top-right corner.



Select your desired font.



Click the green 'Save' button on the right.
See the steps in action: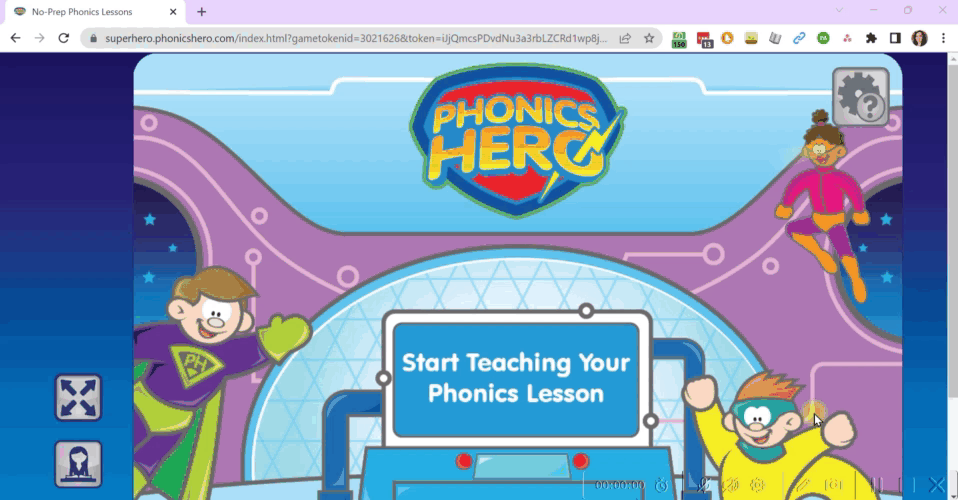 Author:
Phonics Hero
Still need help? Contact us at info@phonicshero.com.