How Do I Go Back to Earlier Levels?
There are two reasons for playing earlier games/levels:
Your child struggled with the earlier content and needs more practise. If this is the case, you need to change their level.
For fun and extra practise. If your child liked a particular game or level they can go back and play again! It won't affect their current level position and isn't driven by difficulties in getting the answers right – it's just fun. This article explains how to repeat those games.
To navigate back to completed games:
Log in > Welcome Page > Play Games
From the level page, click the map icon in the top left corner.





You will be taken to the overview page (shown below). In this example, the child is currently on level 6, which means everything from level 7 onwards is locked – as shown by the locked icon.





Choose an unlocked level to start playing.
See the steps in action: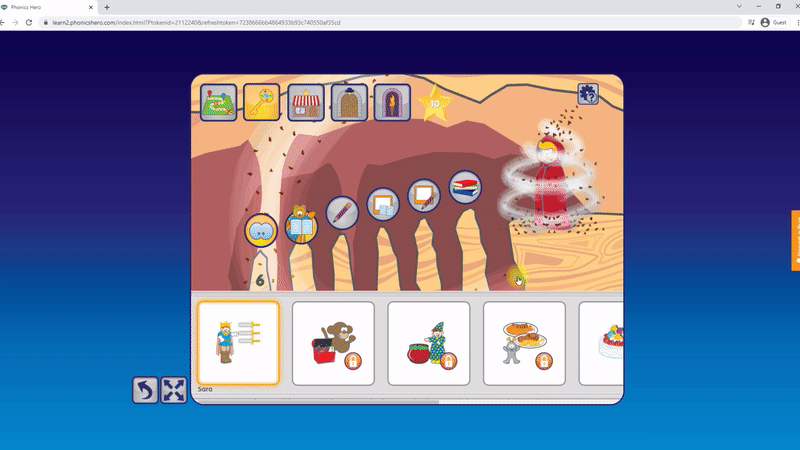 Author:
Phonics Hero
Still need help? Contact us at info@phonicshero.com.