How Do I Go Back to Earlier Levels?
If you would like your child to practice a game or skill they've already completed, you can easily navigate back to it.
Note: If you wish your child to go back and re-do an entire level, you can change their level. If you've been given an account by your child's school, you'll need to contact your child's teacher to do so.
Log in > Welcome Page > Play Games
To go back to an earlier level:
From the level page click the map icon in the top left.





You will be taken to the overview page, like below. In this example the child is currently on level 3, which means everything after 3 is locked.





Choose a prior level or your current level to start playing.
Note: at this time, you will only see the map button when playing the games on a computer. On iPads and Android tablets, you will need to press the key button.
See the steps in action: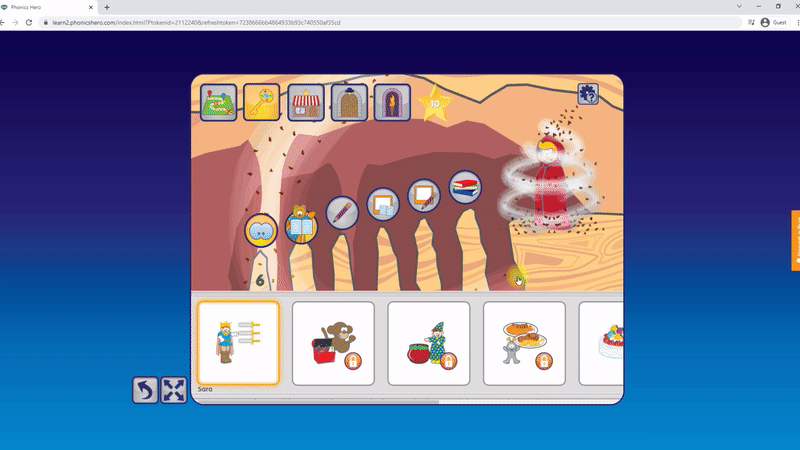 Author:
Phonics Hero
Still need help? Contact us at info@phonicshero.com.